This article, Covenant: Lurker, was written by SPARTAN Rogue 177. Please do not edit this fiction without the writer's permission.
This article, Covenant: Lurker, is unfinished. SPARTAN Rogue 177 apologizes for the inconvenience.
Covenant Lurkers are beasts, most with not a lick of sense, and no education.  Mostly used to run through a battlefield, and kill anything, somethimes even members of the Covenant. running on all fours. They patrol and hunt forsets for any surviving humans, and sometimes eat grunts for the hell of it, or because they're starving.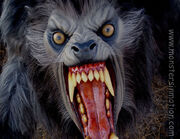 Kur'goinoqs' venom varies from narcotics to deathly poisons.
Females:
Edit
Female Kur'goinoqs' tend to be the smarter of the race. Just as beastly, but tend to be more developed in the mind.  Females have the ability to harm beings mentally, and are intellegent, learning whatever need to, through simply touching a mind, fighting through, and breaking the defenses. Females a rarely seen in the feild.


Kur'goinoq
Biological information
Homeworld

Xinoqfar

Physical description
Height

4-8ft

Skin color

gray

Distinctions

dull, ugly gray fur

Military and Political information
Equipment

claws, rarely having spears, or other weapons

Ranks

advaned, norms, females

Affiliation

Covenant

Notable Individuals

Fur, poison fangs

Other Nomenclature

Lurker

  [Source]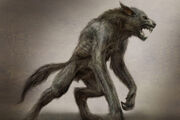 Ad blocker interference detected!
Wikia is a free-to-use site that makes money from advertising. We have a modified experience for viewers using ad blockers

Wikia is not accessible if you've made further modifications. Remove the custom ad blocker rule(s) and the page will load as expected.