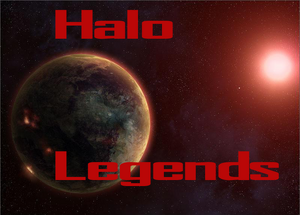 Welcome to the Halo Legends wiki
We invite you to join our halo family
Help us be at peace with one another in the passion of Halo article creating.
We are currently editing 657 fan fiction articles, and YOU can help!
About this wiki | New pages | New files | Categories | The Guardians
Create an Article, Be a Legend



Featured Article

---

The M187 Self-Propelled Howitzer is a UNSC Self-Propelled indirect fire system. It is pretty much a Huge Cannon, with a massively-overhauled Elephant built around it. The 84 Inch Cannon (when shooting Hyper-dense Anti-ship projectiles) in a Battery is capable of bringing down ships from the inter-atmosphere to low orbit.

---

Featured media




Contents

Community Projects

We are currently fixing infoboxes and making templates as well as beginning usergroups. Feel free to join the usergroups here.